Our Story
Our story is a blank page that begins again with each new client.  
Oracle Hearing Group began 15 years ago with the vision of helping practice owners manage their hearing healthcare business on their own terms.  And not by following the cookie cutter approach espoused by every other management group.   Owners come to us looking for a way to run their businesses successfully while meeting personal and professional goals that cover a broad spectrum.  Some want a significant increase in revenue, others more downtime while continuing to generate significant income from their business.  Some owners are just starting out, others are seeking help in planning an exit strategy that's on the horizon.
We don't attend trade shows, appear in industry journal ads or cold call potential clients. Success breeds success, it's also a great marketing tool. Our clients are typically referred to us by other clients, our vendor partners and occasionally they stumble on the blogs provided on this website.  We don't spend our time recruiting new members, we don't need to. Instead, we focus our attention where it should be focused, on you.
"When all else fails, ask for help."
We've Walked In Your Shoes
Everyone of our consultants has owned a successful hearing healthcare practice. We've found that it's impossible to find individuals who understand the unique characteristics of this profession outside of our industry. They understand you because they've been in your shoes. They know what it's like to work with the hearing impaired, to dispense a hearing aid, to manage a staff when you've had zero schooling in how to be a boss. They know what it's like to be faced with developing an advertising campaign when you aren't really sure what you're trying to accomplish except that you need more patients.
average increase in sales in 6 months
owner's combined years of experience
Primary Practice Areas
We have found the key to successful practice management.  The solution is simple, the implementation is not.  We begin by assessing 15 separate components in your practice.  We identify the strengths and weaknesses.  We create a plan based on 1, 3 and 5 year personal and professional goals. Each component that necessitates a change is accompanied by a plan.  The change is made, the results are tracked and the process is repeated.   Practice Management is 1 part science, 1 part psychology.
Understanding what's working in your practice, what isn't working in your practice and how to implements the changes that are needed is on the surface simplistic, in reality quite complicated.  Every practice owner typically wants to make more money.  Beyond that their goals are unique and diverse.  Every person involved in the operation of the practice will be required to make changes in what they do and how they do it.  Understanding how to get people to change is our biggest challenge. 
Managing Information
There are 24 hours in the day, every day. Learn how to use your time wisely.
Marketing
If you asked 10 seniors in your town, how many would have heard of your practice?
Sales Training
What have you done to prepare yourself to be an effective salesperson?
Oracle Hearing Group averages a 75% increase in sales within 6 months of joining.
We Can Take You Where You Want to Go
The key to success in today's challenging marketplace is the ability to change. More than ever before you will need to change the way you market, what's required from your employees, how you sell and, well you get the idea. Assessing your practice and tracking the results of any changes will be the easiest thing for you to learn to do. Understanding how to get hearing healthcare professionals, support staff and practice owners to change is the real challenge. Change is scary and the prospect of change is rarely met by practice owners or their staff with an overwhelming degree of support or enthusiasm.
If there is one thing you will learn early in your experience with your consultant from Oracle Hearing it is that businesses are rarely in a static state. They are either in a state of growth or a period of decline. Our goal is to ensure that with our help you are guiding your practice toward the goals you have for today and tomorrow.
Frequently Asked Questions
Is Oracle Hearing Group considered a buying group?
In the sense that our vendor partners pay for our services, yes Oracle is a buying group.
Is there a minimum purchase requirement?
No. We believe that results are more important than contracts. If we make a difference in your practice we would expect to be rewarded with your purchases.
Will my relationship with my vendors change?
No, your relationship will not change. Your price will either improve or remain unchanged. Your bills will continue to come directly from the vendor.
Do I sign a contract with Oracle Hearing?
The only document our clients sign is a confidentiality agreement.
Does Oracle work with just a few vendors?
Oracle works with the largest number of vendors of any buying group.
What is the cost to join Oracle Hearing?
There is no fee to join Oracle Hearing Group.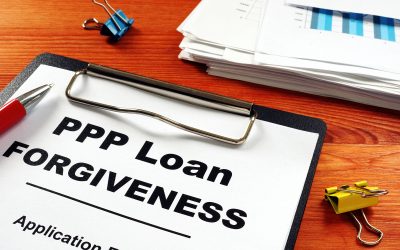 If you received a loan via the Paycheck Protection Program and are hoping to have the loan forgiven; it'll soon be time to complete the Paycheck Protection Loan Forgiveness Application.  All government forms are often unnecessarily long, complicated, and difficult to...
Contact Us About Your Practice